The Vuvuzela were banned from all stadiums hosting UEFA matches, immediately after the tournament in 2010.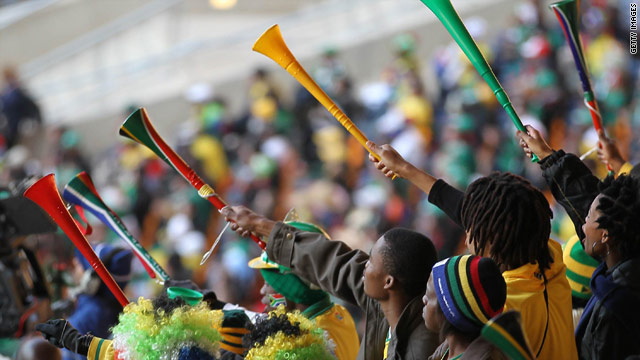 Yo, I lost my mind when I saw the Vuvuzela in an episode of 2 Broke Girls.
The scene is of a group of fans dressed in the famous Orange and Blue of hardcore New York City sports fans.
They walk into a subway carriage where the two lead characters of the Sitcom are seated and having a deep conversation.
They are so rowdy it irritates both ladies and one even says: