Bra K and Bra Danny seriously need to get a room for real now.
Thought to share my last submission to Daily Voice before the COVID-19 breakout.
It's been over 10 years since the morning the name Kirsten Nematandani was mentioned as the new President of the South African Football Association (Safa).
Danny Jordaan set it all up much to the surprise of Irvin Khoza, who had thought his name would be called after a dramatic Safa presidential race back in 2009.

Had Khoza won, he would have had a tight grip on South African football as he was already the Chairman of one of the country's most popular and iconic clubs Orlando Pirates and he was also the Chairman of the Premier Soccer League (PSL).
There are many theories from those who have faith in Bra K, that he would have stepped down from his position as the Chair of the PSL and we might have had a new man at the helm of professional football today.

But who's to say that, whoever that might have been, it would have been someone Bra K has influence over and that whoever that would have been, it would be someone that would sing to his tune.
As a club boss, Iron Duke would be in most PSL meetings and we've all heard or experienced the charm of the Ou from Alex first hand.

I guess Danny didn't want to let it happen. He didn't want Khoza to have that much influence on South African football.

Khoza is a smart guy, this is the guy who was brought into Pirates management as a "lawyer". It was according to Matshelane Mamabolo's article 'Clever' Khoza the soul of Bucs, Koza's homeboy China Hlongwane's idea because Pirates needed a "clever".
Pirates were in deep financial trouble at the time in the early 70's, and they called on young Khoza, who had been kicked out of college for protesting, to come and get them out of their troubles.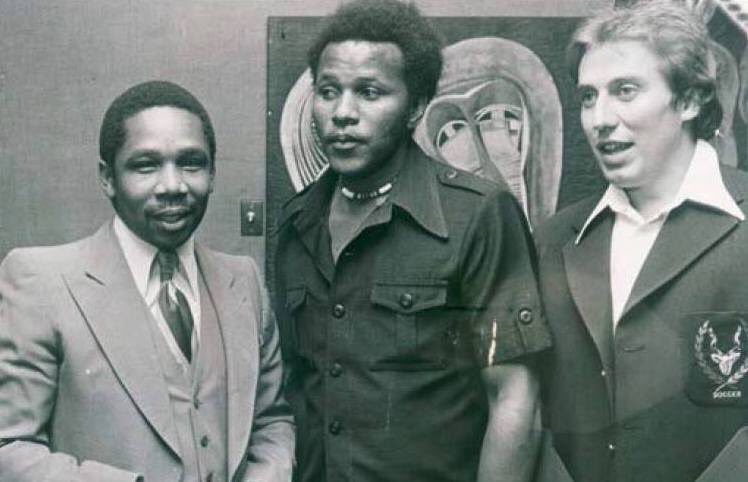 Remember the name Cyril Kobus? I've written about him before here, he was one of the brilliant minds behind the formation of the National Soccer League (NSL) as we know it today.

Kobus was Khoza's mentor and gave the front row seat when he and several other club members brought down George Thabe because of a conflict of interest.

Thabe wanted to be the president of the NPSL (National Professional Soccer League), the professional body before the Nsl and South African National Football Association (SANFA) which is now SAFA.

So it's strange that years later Khoza became that same power hungry administrator he watched being stopped by his mentor and close confidants, which included Kaizer Motaung and Jomo Sono.
There was a time Bra K and Danny got along or maybe they just tolerated each other. They were together to see through another former Safa supremo Bra Stix Morewa's African dream of bringing a FIFA World Cup to the continent.
Khoza and Jordaan were together through the disappointment of the 2006 bid and when the world decided it was Africa's turn in 2010.

Khoza was the Chairman of the Local Organising Committee and Jordaan was the CEO. They were then Fifa President Sepp Blatter's favourite guys, he even had a nickname for them.

These two guys achieved something special, they brought the 40th World Cup to the "Dark Continent" and people who otherwise might have never got close to experiencing a World Cup atmosphere in their lifetime got a taste of it. Even if it was just at a Fan Park, they felt it.
It's really sad that after all that, Danny Jordaan and Irvin Khoza are on different sides of a mild football Cold War today.

I say mild now because things are not that bad as yet. The PSL is thriving and Safa is not in the worst place, although we all agree they could be doing much better, there's potential to be better.

It's 2019 now and the two have had some crazy public disagreements, one of which was the sponsorship of referees.

The latest and probably the worst, because it threatens the health of the public and players, has been the refusal of the PSL to toe the line drawn by Safa on how to manage the Coronavirus.
The world is going crazy because of the Covid-19 virus, and it has been really said and downright dangerous that these two guys can't put their egos aside for once and agree on this at least.
Safa says 'no games should be played, even behind closed doors' because in Italy, where the virus is at its worst, games were played without fans and players were affected.
The PSL say they want to exhaust all available options even with all the warnings, because they want to 'finish their competitions by the end of June.
Give these guys a room to sort themselves out man and they must keep us out of it as well.